Bob, an electronics aficionado from California, has enjoyed the world of electronics using ham radio and being involved in computer networking software and hardware. He worked in the hospitality management industry. Given his love for electronics and knowledge obtained over the years, he designed and installed his first home solar system that paid him back in just over three years thanks to the early credit incentives available in California at the time.
After traveling to Baja regularly for the past 20 years, in 2005 Bob decided to build another home in San Juanico, Baja California Sur which would also need its own solar power system. Given his experience designing and installing his first solar system and putting together a 12-volt system for his 5th wheel trailer, Bob had more than adequate knowledge to properly spec out the power needs for his place in Baja.
Bob knew after doing some calculations how to size his system to run lights, refrigeration, internet, water pumps, TV, ceiling fans and the AC for a couple of hours at night. His goal was to have 80% of the battery storage available every morning to lengthen the life of the batteries so his solar array needed to be large enough to accommodate. Also, he had to keep in mind that his Baja home is 100 miles off road, no services, no skilled electricians and no installers. Bob needed to build a system that would maintain itself and be made to last.
In the past, Bob used AGM batteries that lasted approximately 10 years before they started to decrease in performance. Given that he needed to replace the batteries, he saw it as an opportunity to reach out to Northern Arizona Wind & Sun to ask for advice. He needed a complete turnkey operation due to the lack of electricians in his remote area of Baja. After consulting with our solar engineers, Bob decided to go with a new self-contained OutBack FLEXpower One system with (2) SimpliPhi 3.8 kWh Lithium batteries. Going with a pre-wired system like the OutBack FLEXpower instead of individual components, reduced the amount of time and knowledge needed for wiring the system.
Bob configured the solar system in the United States before driving it down to Baja. He had it installed and running in under 3 hours! He considers it a perfect success story.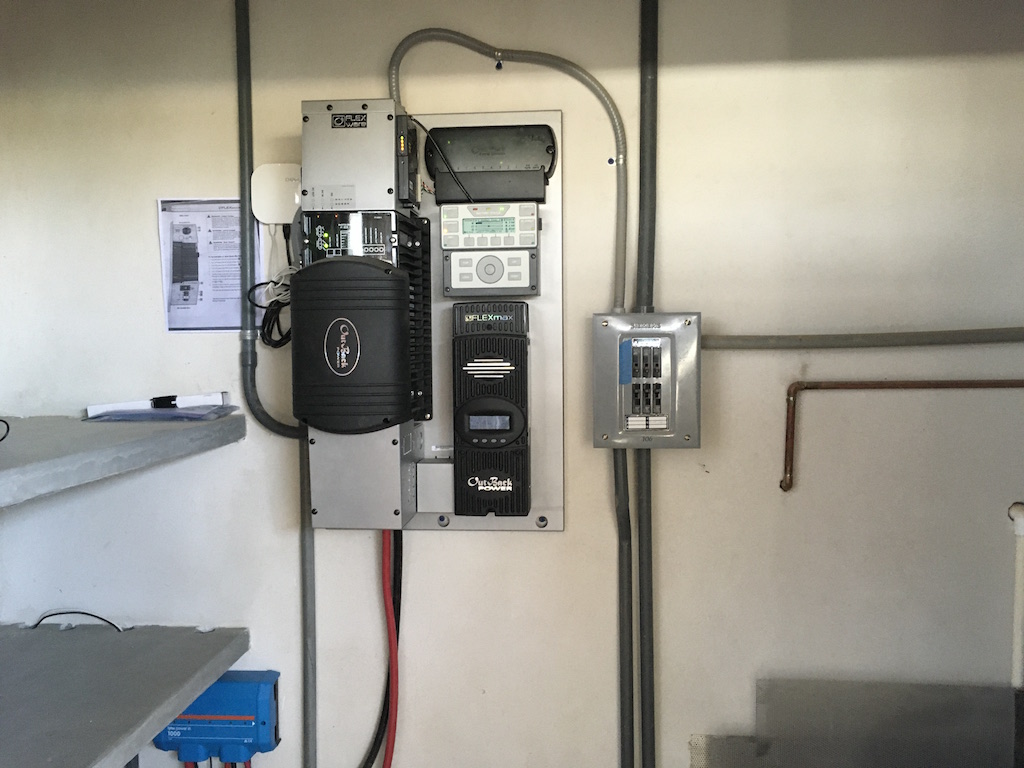 OutBack FLEXpower One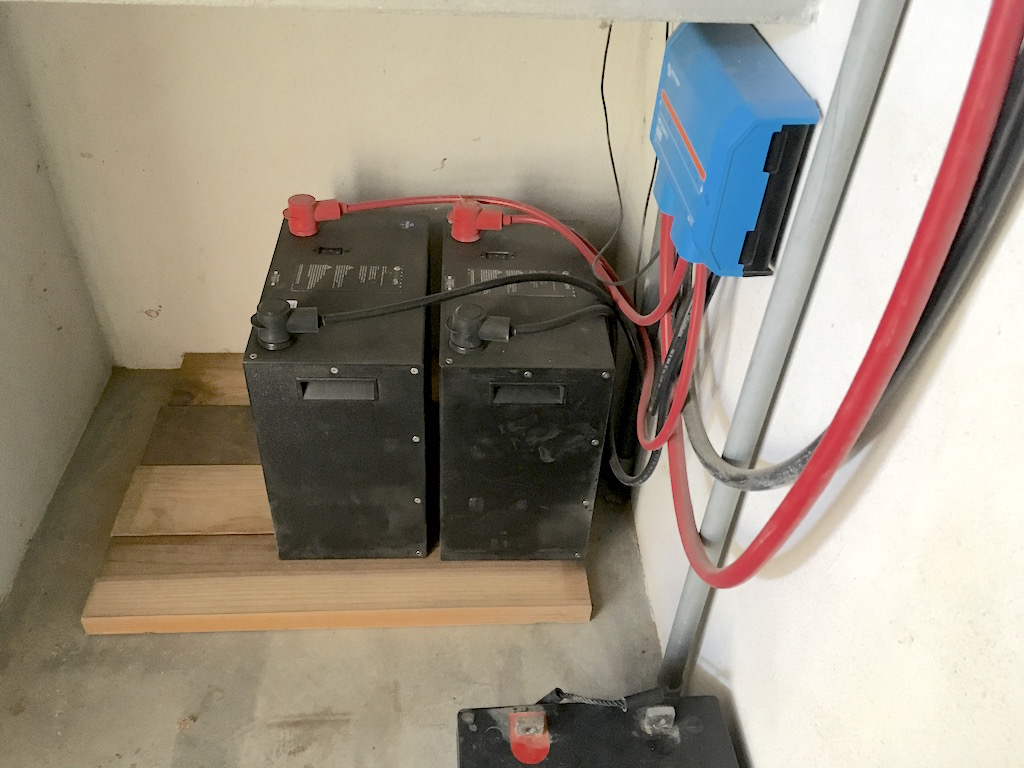 SimpliPhi 3.8 kWh Batteries
Customer Feedback
It's always great to hear directly from the customer about their experience with our company. Feedback is highly valued, which allows us to deliver an even better product to the next customer.
How was the response time when you submitted an inquiry for a consultation?
No problems at all. Enjoyed working with Adam.
Were our prices competitive compared to other competitors?
Yes.
Do you think the free consultation provided value to you?
That was tremendously important seeing the need to understand what my power requirements and existing system were.
Overall, did NAWS meet your expectations?
Yes!
Solar Power System Components
Below is a list of components that were purchased for this system.
Related Product Categories