This week's customer story features Mike, a retired software developer, that lives near Questa, New Mexico with his wife who is a retired accountant. Like many others in recent years, they have chosen the path of living in a completely off-grid home called the Q-House because of its proximity to Questa, New Mexico.
Living off-grid has different meanings for different people. For Mike it meant being independent and not relying on any outside entity for their power, water or heating needs. If the power grid goes down, they aren't affected. No one can turn off their water or heat. It's a lifestyle about being self-reliant and being disconnected from the grid completely in almost every sense.
Mike built their home 10 years ago and the nearest power was nearly a mile away, so their desire to be off-grid was justified. Solar power made the most sense for them because they wanted a completely green home. Having a green home also meant rain harvesting off their roof and obtaining heat through passive solar methods. Their home is 100% independent and self-sustained.
With an existing solar power system already in place, Mike wanted to upgrade their battery bank from lead-acid batteries to lithium batteries. Some customers are upgrading to lithium batteries for several reasons. Lithium batteries are lightweight, require no maintenance and can be fully discharged, unlike their lead-acid counterparts. Lithium technology has changed the industry and Mike wanted to take advantage of it since they have recently become available for the home market.
Mike did a lot of reading about SimpliPhi lithium batteries, which happens to be a brand we carry at a competitive price. This is one of the reasons he decided to work with our company. After talking with Adam at Northern Arizona Wind & Sun, he decided to upgrade his inverter to an Outback Power Hybrid Series Sine Wave Inverter as well. Upgrading the battery bank and the inverter basically solidified the heart and soul of his system for a long time to come.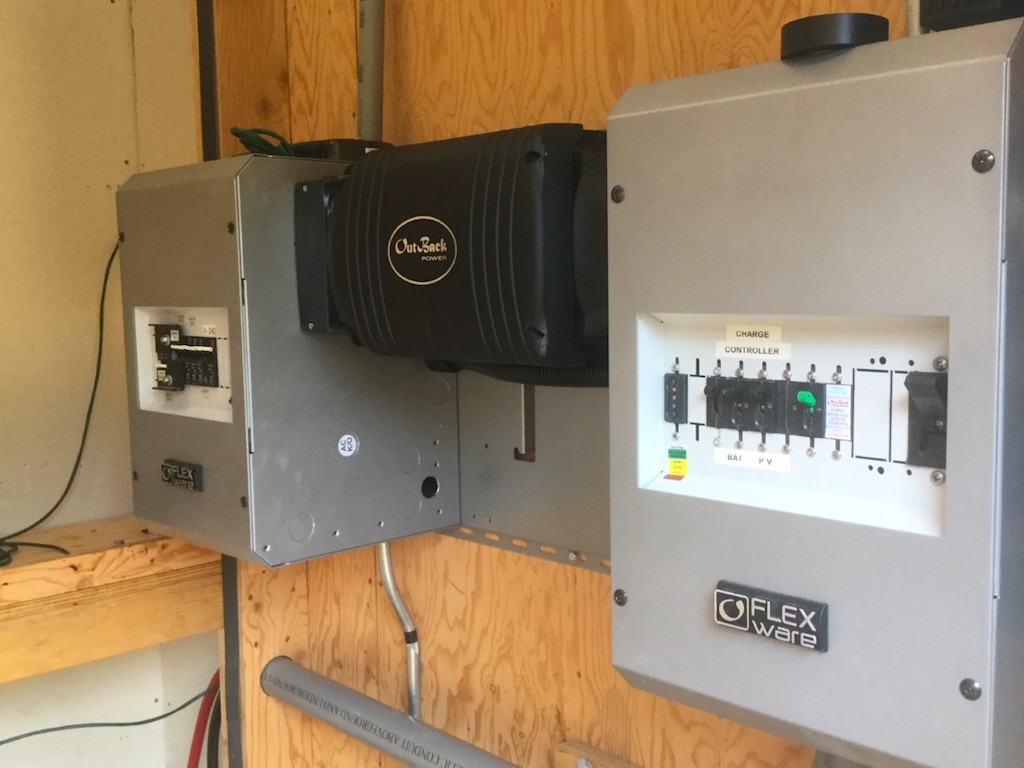 OutBack Power 3500W 24VDC Hybrid Series Sine Wave Inverter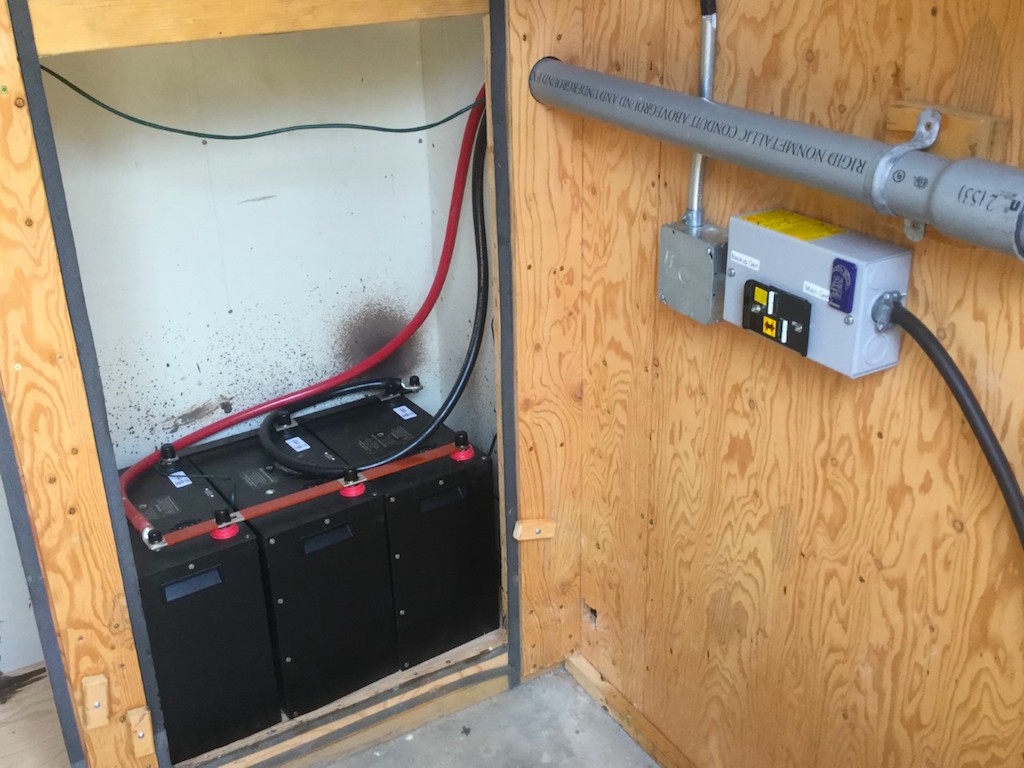 (3) Simpliphi PHI-3.8-24-60 3.8kWh 24 Volt Lithium Ferro Phosphate Battery
Customer Feedback
It's always great to hear directly from the customer about their experience with our company. Feedback is highly valued, which allows us to deliver an even better product to the next customer.
How was the response time when you submitted an inquiry for a consultation?
Adam was fast and efficient at all steps through the process.
Were our prices competitive compared to other competitors?
Substantially better than anyone locally.
Do you think the free consultation provided value to you?
I was pretty much sold on you folks when I called you.
How would you rate the solar system installation process?
Straightforward. I did the install myself.
Overall, did Northern AZ Wind & Sun meet your expectations?
Exceeded expectations. Will use again and will recommend to off-grid neighbors.
Our Take
Michael called in search of a Lithium Iron-Phosphate battery bank solution with OutBack Power equipment for his off-grid system. After he called in, we determined that the VFXR3524A-01 would be a great inverter for his system and Simpliphi LiFePo4 batteries were a great battery solution for it as well. Working with him was a blast and it was a privilege to see his system set up!
Solar Power System Components
Below is a list of components that were used in this system.
Related Product Categories