Our solar power project for the week features Mitchell from Crested Butte, Colorado. Crested Butte, a former coal-mining town has been referenced as being "the last great Colorado ski town". It's known as a destination for skiing, mountain biking, and other outdoor activities. Mitchell served this area by being a paramedic, firefighter, and part of the ski patrol. He also is a real estate entrepreneur and has been restoring historic buildings in Crested Butte for the last 40 years. His love for the outdoors kept him in the area and prompted him to purchase his own remote property.
Mitchell's getaway is a cabin built in 1980, located on a remote 40 acres. His property is not near power or utilities, so it is considered "off-grid". The cabin's only light source is powered by propane, not electricity. Mitchell drilled a water well on the property that needed power to pump water to the cabin. He also needed electricity to use his satellite Internet connection in order to manage his business remotely. Since his property is considered remote, an off-grid solar power system was the obvious choice.
Our team member, Luis consulted with Mitchell about his power requirements. Luis designed a tailored solar system for Mitchell that included an inverter, a charge controller, solar panels and lithium batteries. The solar system was perfect for his power needs and he was able to install the system itself.
Actual specifications of Mitchell's system are mentioned further down the page.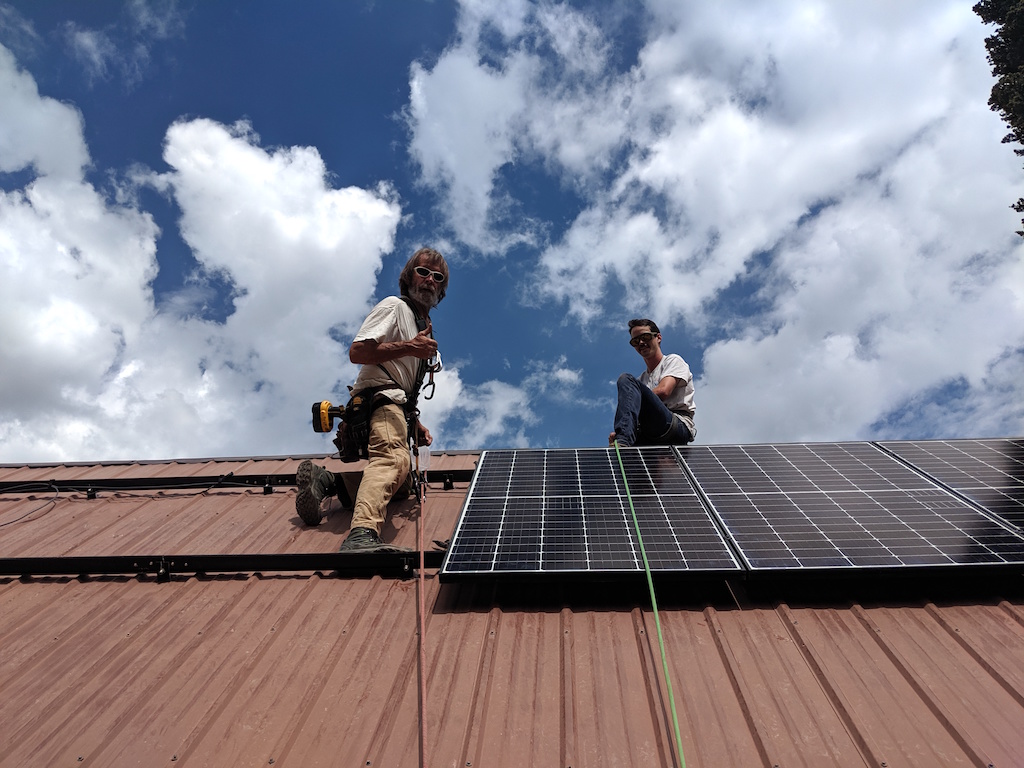 Canadian Solar CS3K-310MS Monocrystalline 310 Watt Solar Panels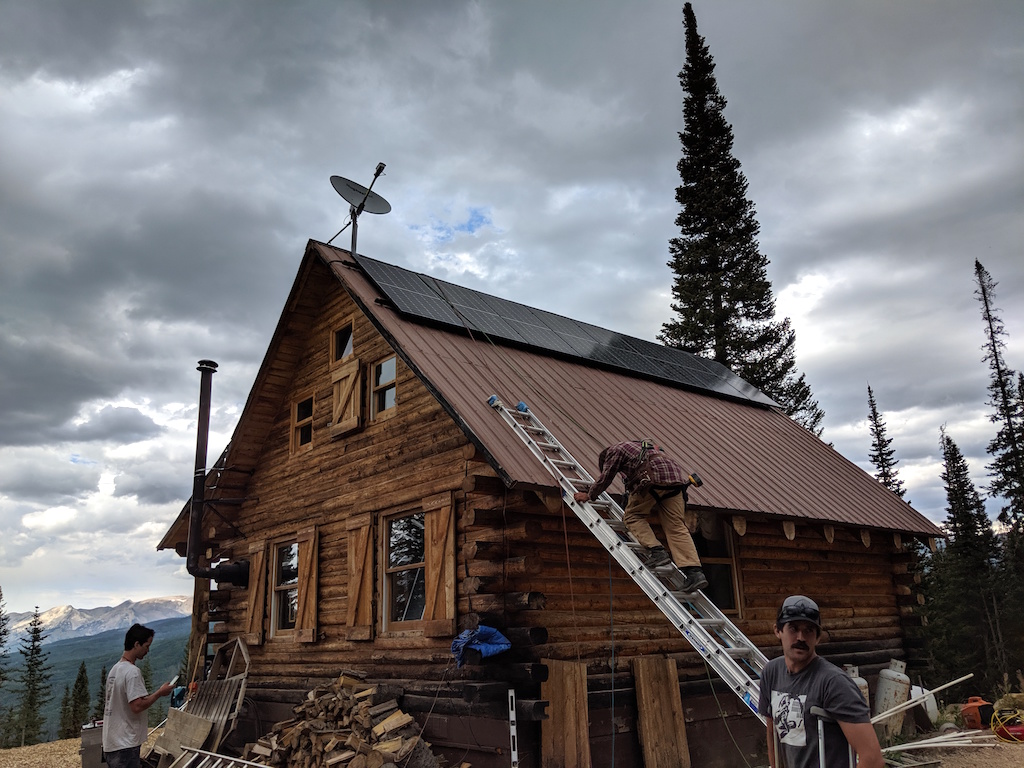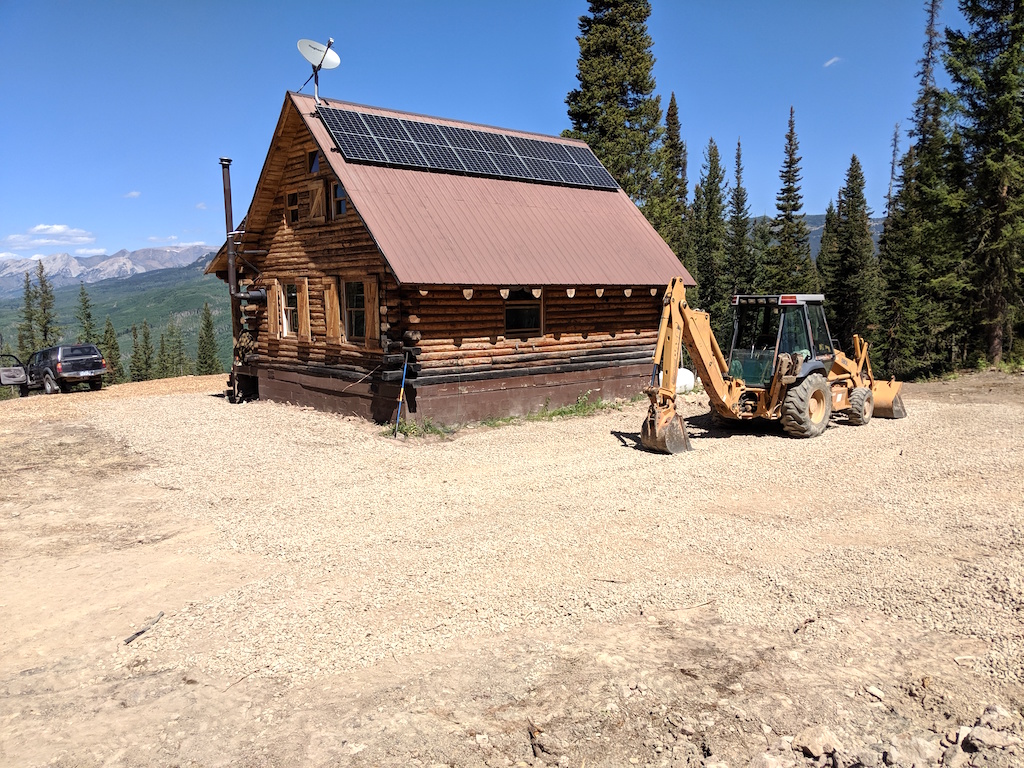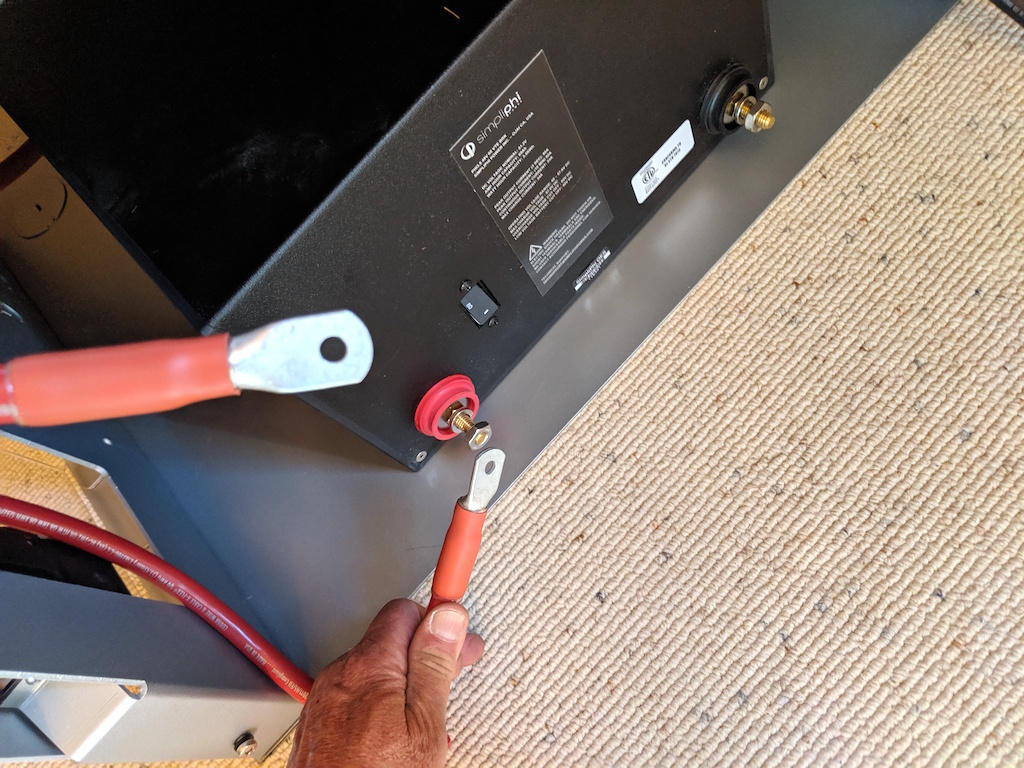 Simpliphi PHI-3.8-48-60 3.8kWh 48 Volt Lithium Ferro Phosphate Battery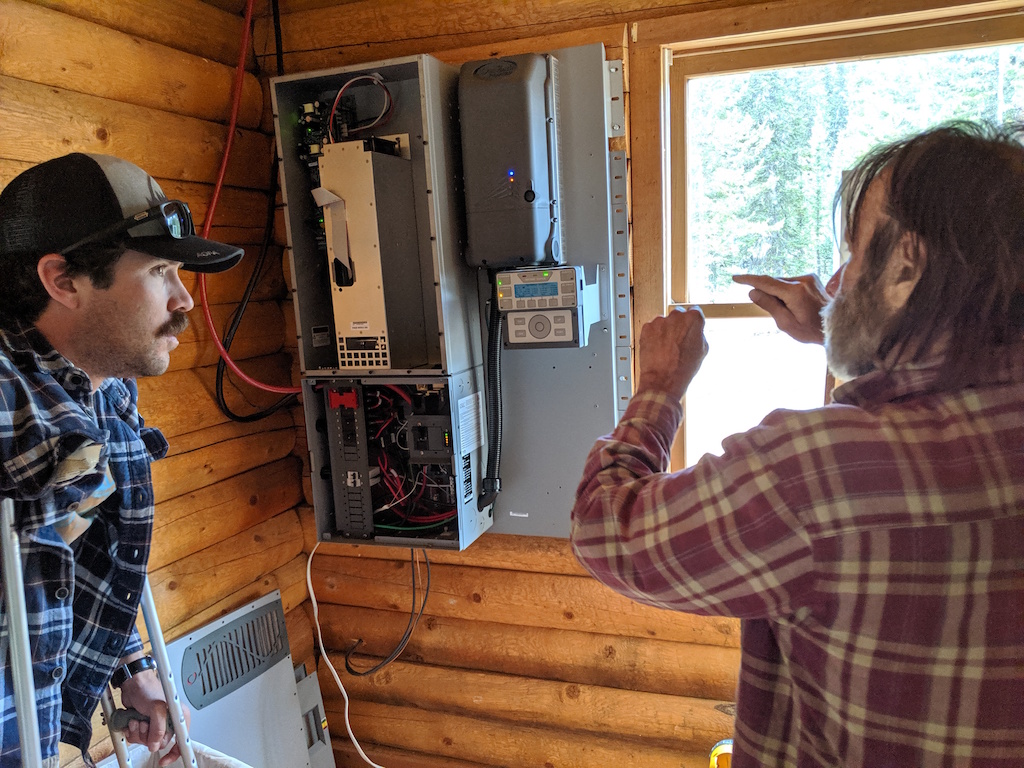 OutBack FLEXpower FPR-4048A-300VDC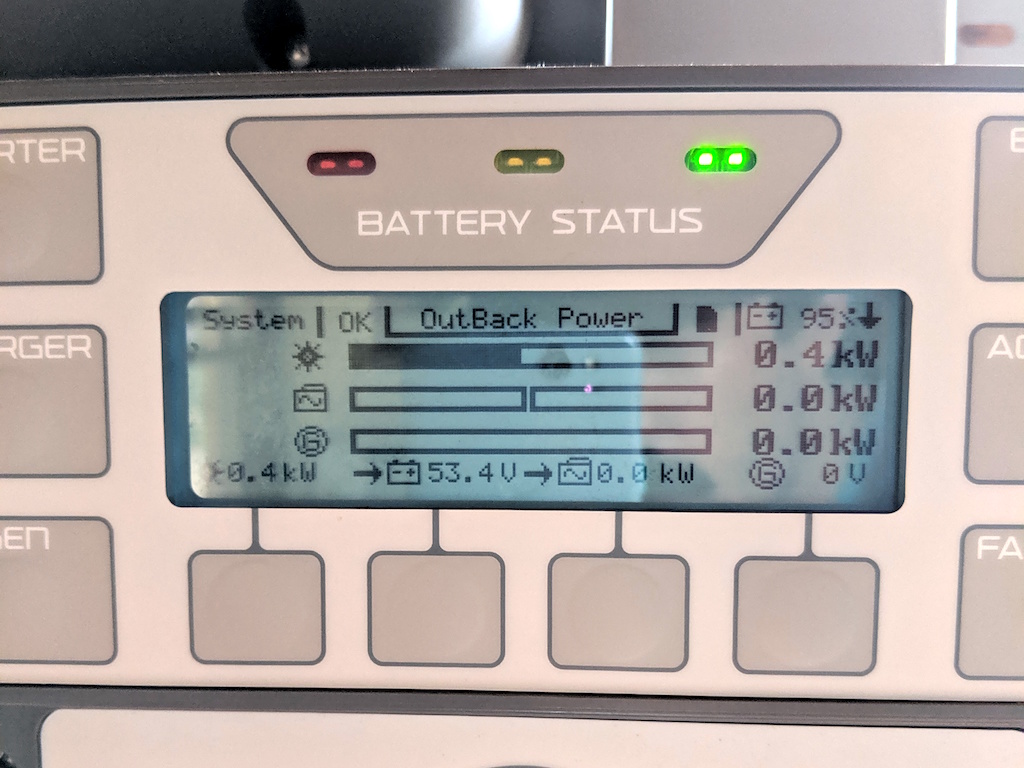 OutBack Readout Display
Customer Feedback
It's always great to hear directly from the customer about their experience with our company. Feedback is highly valued, which allows us to deliver an even better product to the next customer.
How was the response time when you submitted an inquiry for a consultation?
We talked by phone when in range, but I had access to the Internet and was able to get quick email response to my questions.
Were our prices competitive compared to other competitors?
Competitive pricing!
Do you think the free consultation provided value to you?
It made the difference.
How are our customized solar systems more beneficial than out of the box solutions?
I was able to adapt the system to the cabins orientation and preexisting propane set up.
How would you rate the solar system installation process?
With some do it yourself ability and good tech support I found the installation process manageable and rewarding.
Overall, did Northern AZ Wind & Sun meet your expectations?
My expectations were exceeded!
Our Take
Mitchell was looking for an easy plug and play system and long-lasting batteries. For the solar panel array, he wanted to start with approximately 2500 watts of solar with the ability to expand in the near future. I suggested to him the Outback FlexPower Radian (FPR-4048-300VDC). This prewired power panel comes with a very efficient 100A, 300VDC charge controller that allows you to connect panels in a higher voltage configuration which makes the installation easier. It also comes with a split-phase 120/240VAC inverter/charger with an output power rating of 4000 watts that supplies enough power to run basic household appliances. Lithium batteries were also part of the design. Mitchell wanted a very efficient, reliable battery bank that can handle deeper discharges. His battery bank consisted of two Lithium Iron Phosphate Batteries with a total of 7.6kWhrs of storage capacity at 48VDC.
Solar Power System Components
Below is a list of components that were used in this system.
Related Product Categories
Solar Price Breakdown
System Cost: $15,918
Federal Tax Incentive: Qualifies for $4,775 U.S. Federal Tax Credit (if installed by 2019)