This week's article features Robert, a retired park ranger with 35 years of service. As a park ranger, he was exposed to, and picked up many basic handyman skills which saved labor costs on household repairs which would come in handy for his DIY solar power system installation.
After Robert's kids graduated from school, he and his wife decided to downsize to a smaller home. Their new home was situated on a property without many trees. They wanted to plan smart and pay for things now to help reduce costs in the future. With all the property's abundant sunshine, it seemed like a no-brainer to use such a plentiful natural resource to power their home. Residential solar was the obvious choice to become power independent.
The biggest challenge for Robert was knowing nothing about solar power or ever being exposed to anything solar powered. He had to rely on and trust others with how to spend the money he had set aside for solar power. Receiving the 30% government solar tax credit persuaded Robert to take advantage of the savings and to install the solar system himself.
Once the decision was made to work with a solar company, Robert relied on Logan at Northern Arizona Wind & Sun to help design his solar system and offer advice during the installation process. The system consisted of 26 premium REC solar panels and an SMA SunnyBoy inverter. Robert liked the SMA inverter because of its ability to handle up to 2000 watts of power even if the grid goes down. SMA also assisted him in turning the system on (all done over a computer), which he considered a bonus due to their outstanding customer service.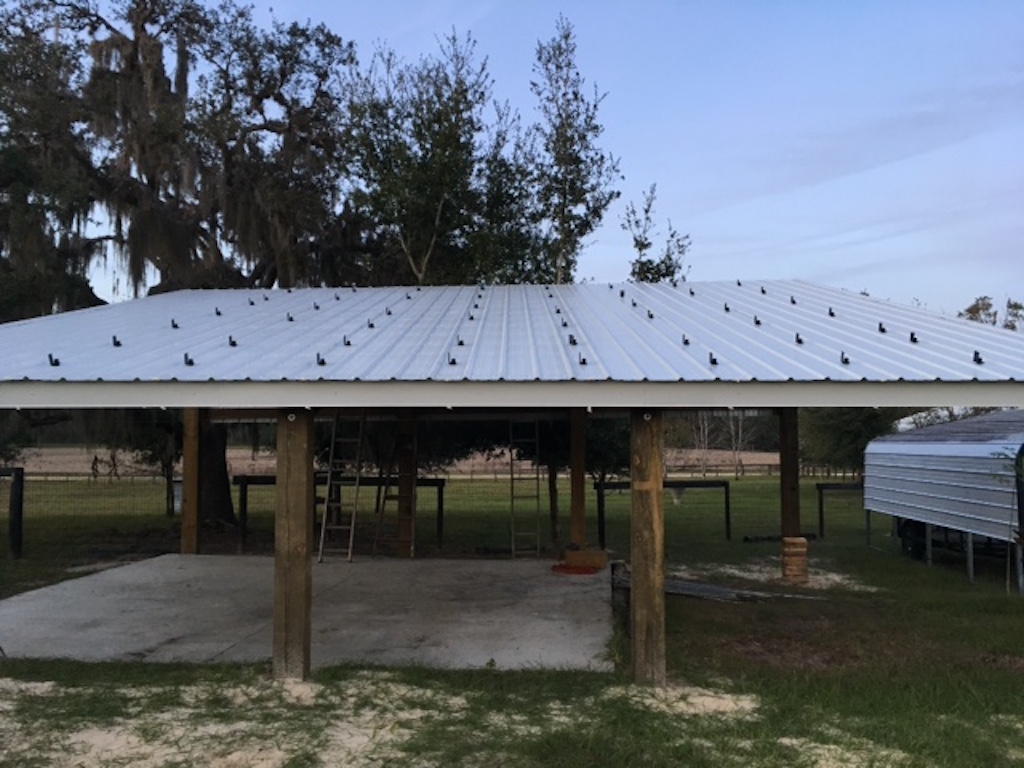 Robert built a shelter for mounting the solar panels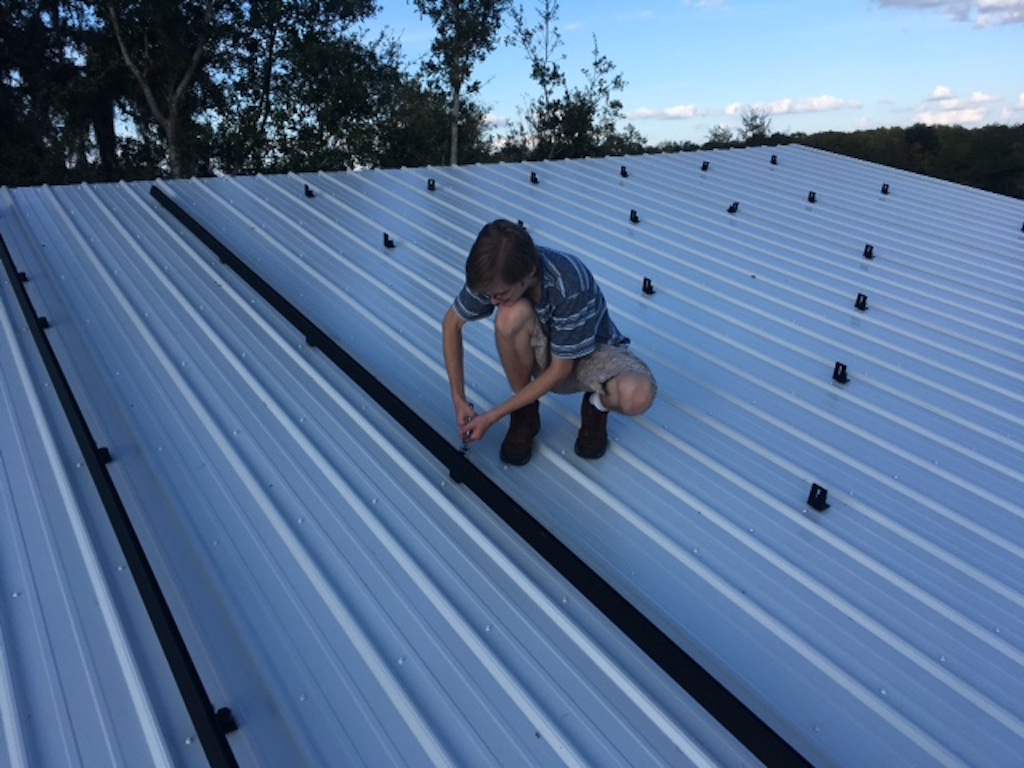 Installing solar panel rail mounts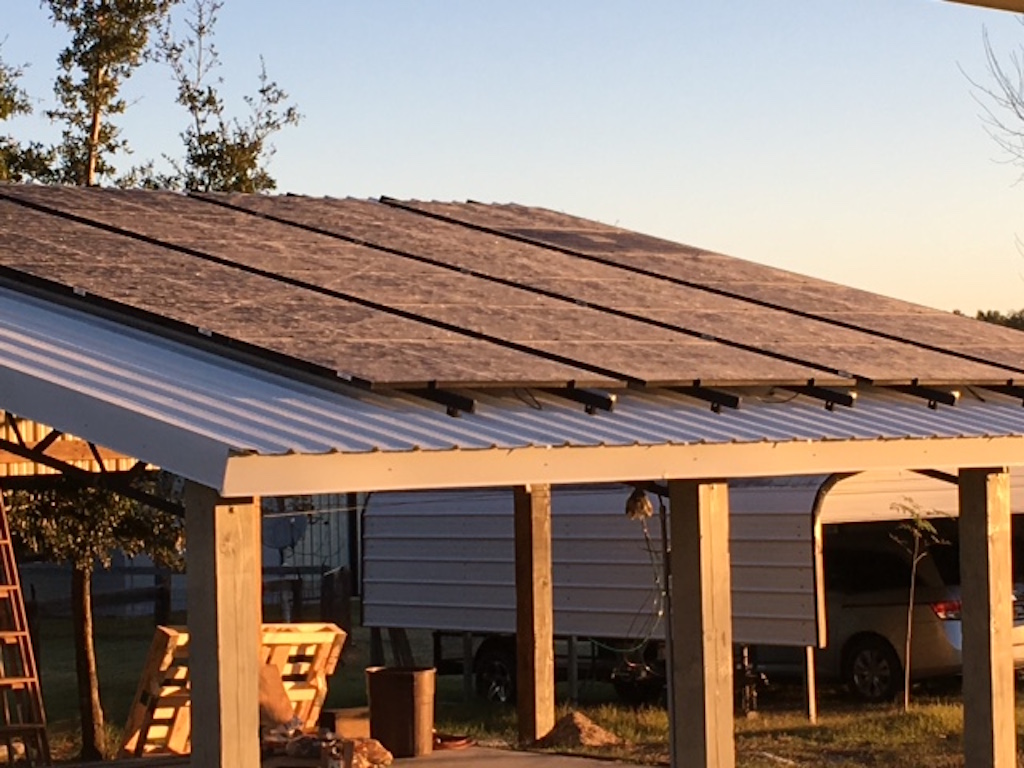 Frost covered REC panels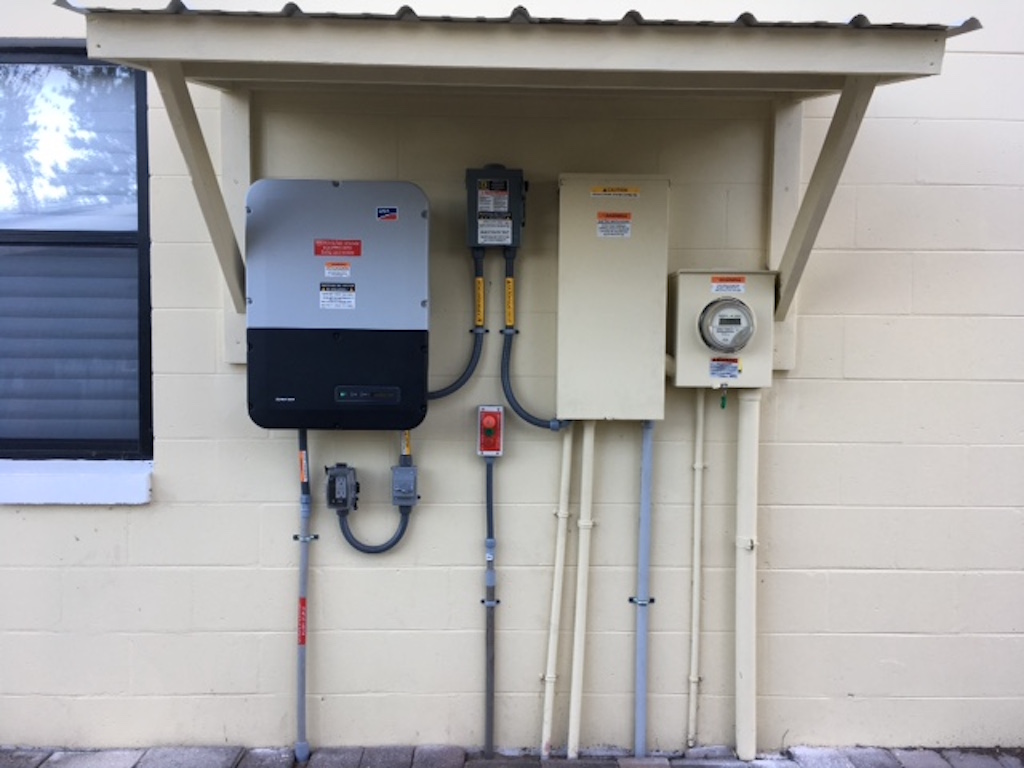 2kW of usable power via solar during a daytime grid outage
Customer Feedback
It's always great to hear directly from the customer about their experience with our company. Feedback is highly valued, which allows us to deliver an even better product to the next customer.
How was the response time when you submitted an inquiry for a consultation?
When consulting with different companies for our solar system, several companies could put together a system. However, Logan at NAWS was willing to take the time to answer all my multitude of questions. If he didn't know the answer or NAWS didn't carry the product, he would research the answers for me and products for our system.
Were our prices competitive compared to other competitors?
In all my research, NAWS had the best prices on packaged solar products. Being budget-minded, I found that sourcing some items locally, such as pure electrical components, could almost always be found cheaper elsewhere. Likewise, there are certainly cheaper solar products available, however, we were more interested in quality products, with warranties to match.
Do you think the free consultation provided value to you?
Logan was invaluable in providing me the confidence necessary to take on this solar installation as a DIY project. I am sure I pressed his patience to the limits.
How are our customized solar systems more beneficial than out of the box solutions?
Logans willingness to search other companies to find exactly what we needed, is not available in any out of the box solutions I could find.
How would you rate the solar system installation process?
Being totally unfamiliar with even the simplest solar terms prior to the installation, this was the scariest project I could ever imagine taking on. After installation the system is kicking butt, looking back I cannot think of a simpler project to undertake.
I now tell everyone I encounter about how helpful Logan of NAWS was and that I would be more than happy to help anyone else overcome the fear and unknown of a solar install. I would do another DIY solar install in a heartbeat, provided Logan and NAWS had my back again.
Coincidentally, the electrical building inspector gave us an A+ on the install.
Overall, did Northern AZ Wind & Sun meet your expectations?
Overall, based on how apprehensive I was to take on this endeavor, I would say that NAWS far exceeded my expectations.
Our Take
Robert contacted me about installing a grid-tied solar system at his home in Florida. He planned to install the solar panels on a pole barn next to his house. The pole barn had a unique roof structure which required a slightly different rail configuration and special mounting hardware. There was some back and forth with his inspector/utility in determining the applicable NEC regulations on rapid shutdown, along with a few different solar panel mounting configurations. Although there were multiple design revisions, in the end Robert ended up with an amazing self-installed grid-tied solar system.
When I first spoke with Robert he was honestly a bit of a newbie when it came to solar. However, after a few talks on the phone, it was clear he was eager to learn more. Throughout our conversations over the weeks I could tell he had been educating himself on the subject and retaining what we had been discussing. By the time he had finally got his system delivered, he was definitely ready to take on the installation. Robert's DIY install turned out great, and he exceeded the expectations of the inspector along with utility company personnel. He was determined to get everything perfect down to the last detail, and I think he nailed it! Overall great customer to work with and a very clean installation.
Robert's system consists of an 8.2kW PV array with REC solar panels, connected to a SMA Sunny Boy 7.7kW grid-tied inverter. The solar panels are mounted on a pole barn using IronRidge mounting hardware. He is utilizing the Secure Power Supply feature on the Sunny Boy inverter which provides to 2kW of usable power via solar during a daytime grid outage.
Solar Power System Components
Below is a list of components that were used in this system.
Related Product Categories
Solar Price Breakdown
System Cost: $9,623
Federal Tax Incentive: Qualifies for $2,886 U.S. Federal Tax Credit (if installed before 2019)