Greg was born and raised in Bloomington, Indiana and graduated from Purdue University with a degree in Engineering and Science. He's currently an Electrical Engineer and leads a small team of engineers while mentoring and coaching young go-getters. Recently, in his spare time, he's spent many hours researching solar power. Being involved in the electrical field automatically gives him leveraged insight into solar electric technology.
Living on 8 acres in South Central Indiana, Greg's goal was to make his property self-sustainable by utilizing solar power. He wanted a solar system that allows him to be completely off-grid and decrease his reliance on grid power if he wanted to sell back periodically. This needed to be a configurable solar system that could be placed in grid-tie mode, off-grid mode or grid zero mode (self-consume).
This solar system can work several ways. If the system is in a grid-tie configuration, the solar system will send power generated from the solar panels into the grid which ultimately turns the grid power meter backwards - saving Greg money on his electric bill. In an off-grid mode, the solar system will run solely on the battery bank where power from the solar panels is stored temporarily until consumed by the running loads. GridZero or self-consumption, also known as self-supply, is a system where some of the solar energy produced is stored on site for use at another time when solar production is less than the loads. Having these different configuration modes allows flexibility within the system.
Greg's biggest obstacle was finding a hybrid solar system without breaking the bank. He wanted to find a supplier that sold pre-wired systems and shipped them at a reasonable cost. We were able to meet those needs entirely. Greg reached out through our website and within one click Logan reached out to consult with him for free. Our staff enjoys learning about the needs of each customer because every system is different. Taking the time to listen carefully allows us to tailor a system that not only meets their needs now, but also allows them to expand their systems in the future, if they choose.
Logan recommended Greg go with a pre-wired system - OutBack Radian (FPR8048A). This unit contains a pure sine wave inverter, the FLEXmax 100 charge controller and the MATE3S system controller and display. The OutBack FLEXpower Radian uses the GridZero technology that optimizes the balance between stored and renewable energy sources, which minimizes grid dependence.
The system also comprised of (8) OutBack Power NorthStar Pure Lead Carbon Batteries for his battery backup and (36) REC 325-watt Solar Panels to complete the main components Greg's setup. Since Greg wanted his panels ground mounted, he purchased IronRidge solar ground mount equipment.
Once everything arrived, Greg installed the solar system himself which he described as "challenging, but manageable". He's currently using the system as a grid-tie / battery backup but can change the setup to his preference with ease.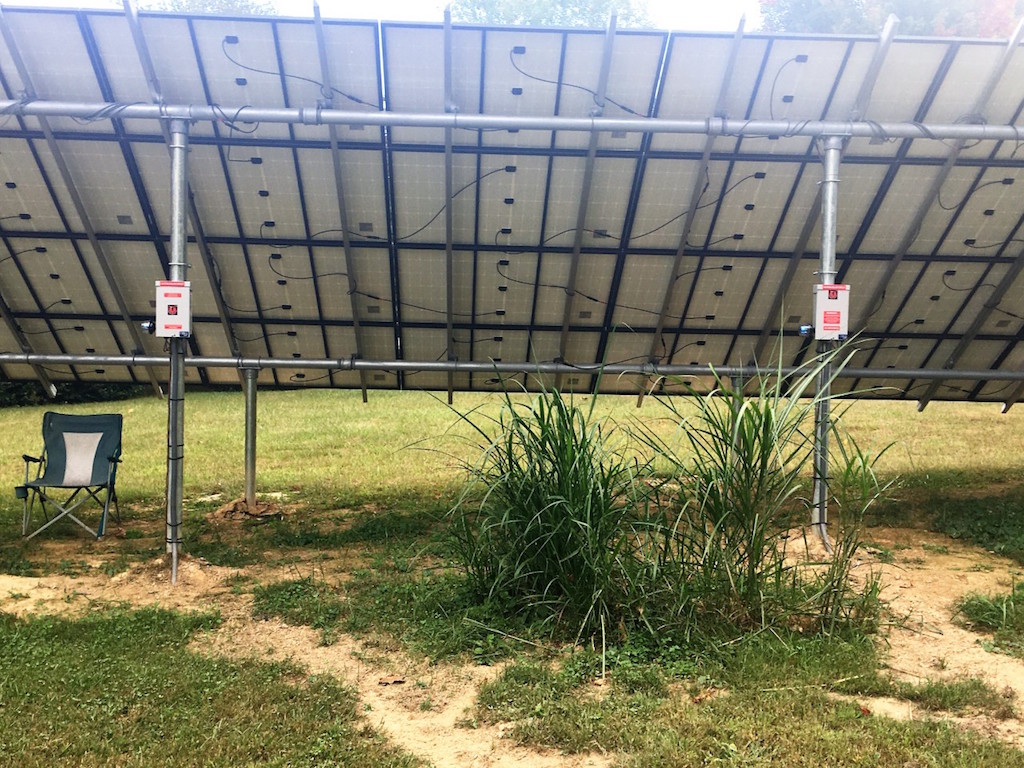 36 REC Panels on IronRidge Mount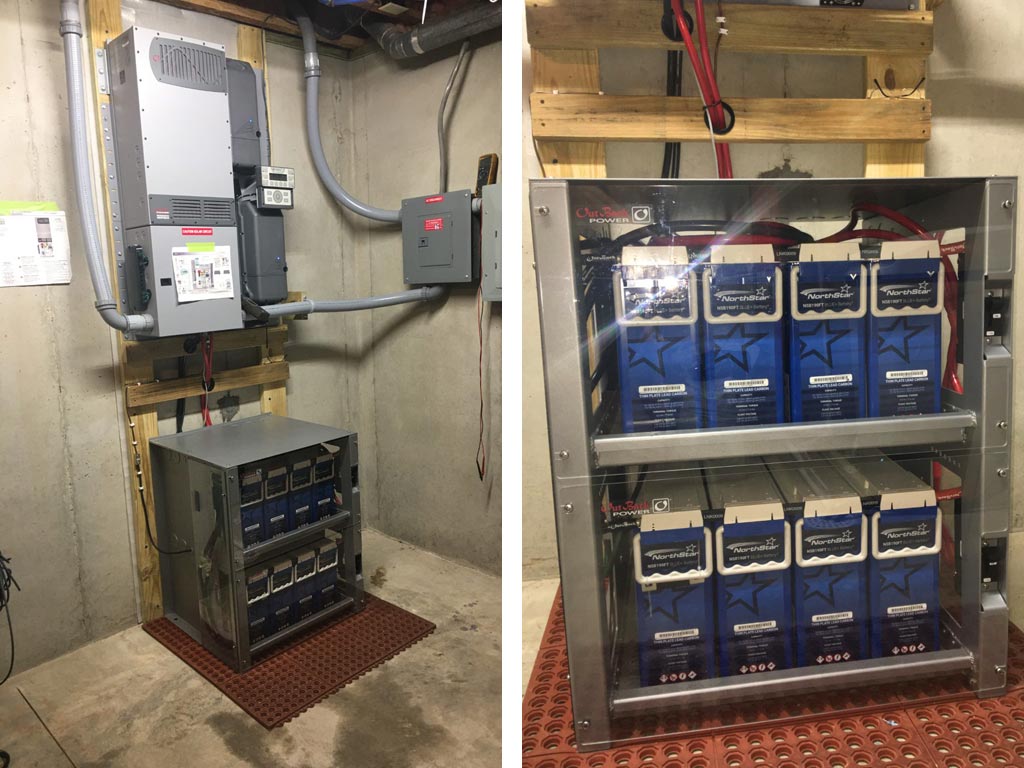 OutBack Radian installed with Northstar Battery Bank below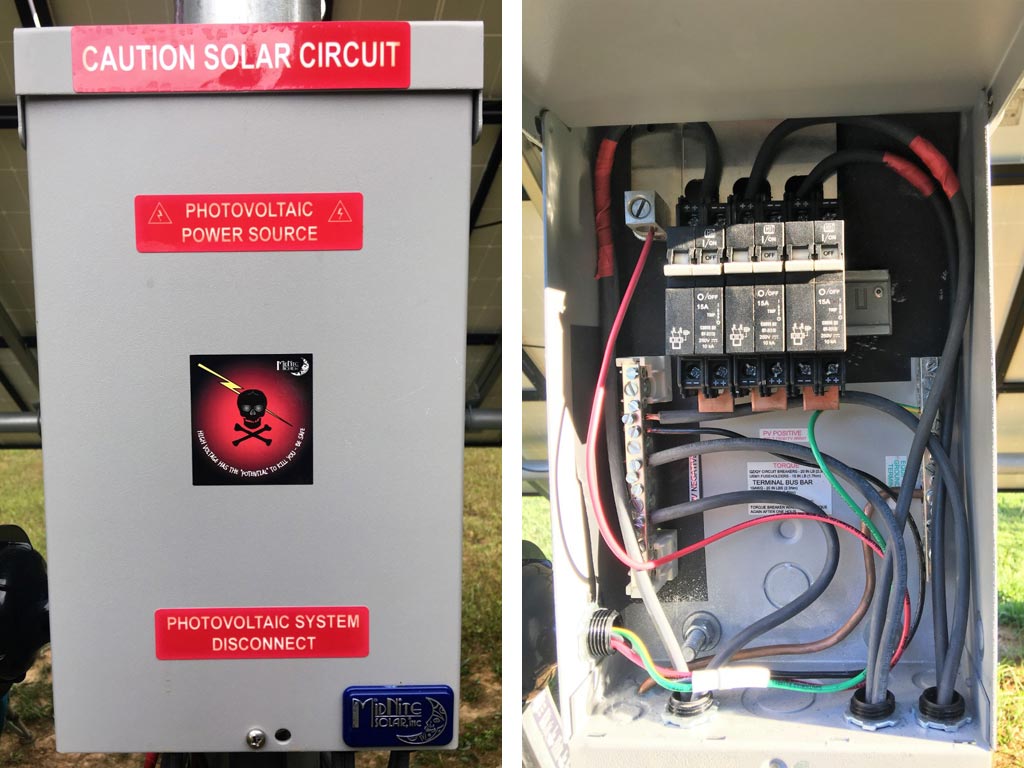 Combiner box for solar panels
Customer Feedback
It's always great to hear directly from the customer about their experience with our company. Feedback is highly valued, which allows us to deliver an even better product to the next customer.
How was the response time when you submitted an inquiry for a consultation?
Outstanding, very timely and on point. I think I worked with Logan off on and for 8 months. He was cool and calm and helpful, never pushy. He must have given me a dozen quotes.
Were our prices competitive compared to other competitors?
Very competitive and your shipping cost was the best I could find. Good prices on Complete Systems. Package details were very good. No hassle with communication, didn't have to give up a bunch of information to get started, just clicked a link and asked a few questions and Logan appeared.
Do you think the free consultation provided value to you?
It made all the difference, period.
How are our customized solar systems more beneficial than out of the box solutions?
I started with one of your packages and worked with your staff to seal the deal that was customized for my needs.
How would you rate the solar system installation process?
Challenging, but manageable! I did all the work myself except for building out the Ground Mount System. Set the pre-wired radian on the wall, first I had to drill and set boards for it to hang on. I wired the panels and combiner box. I also installed the cable into the ground as well as ran conduit into the house.
Overall, did Northern AZ Wind & Sun meet your expectations?
NAWS exceeded my expectation in every way. The website was clean, the packages were good, prices were listed and I got an immediate response when I engaged with your company.
Solar Power System Components
Below is a list of components that were used in this system.
Related Product Categories