Our next solar project feature takes us out to the East Coast to the Big Apple. Jesse, the owner of an MT45 Freightliner needed solar energy for a unique venture. Dubbed the "M.G.U.", this vehicle is a Mobile Gaming Unit taking to the streets of New York City. The vehicle was chosen specifically for its correlation to an ice cream truck, only this time it's serving up delicious new games to hungry gamers in Times Square!
The truck had a few needs that required an energy source. It needed to sustain 10 hours of gameplay and streaming time without an external power source. It also needed to run an air conditioner part of the time. Being mobile, there are only a couple of options for power sources. Jesse thought about using a gas or propane generator for the project, however in NYC and highly populated areas he couldn't move through highway tunnels due to strict inspection requirements. Given that, Jesse decided solar was his only option to keep his M.G.U. mobile with enough juice to power his gaming system. It was important to him that his system would be able to run quieter and cleaner than a gas option alternative.
Jesse reached out to James at Northern Arizona Wind & Sun for advice on a system that would outfit his MT45 with enough solar power to keep multiple CPUs and an AC going in the hot NYC summers. James designed a system that would easily run the CPU requirements for gaming but also would give Jesse enough power to periodically run the AC unit. Without the AC running, the M.G.U. could provide gamers enough electricity for 12 hours of gameplay! Running the AC in addition to the CPUs, there was an average of 5-6 hours of total gameplay, which more than met Jesse's needs.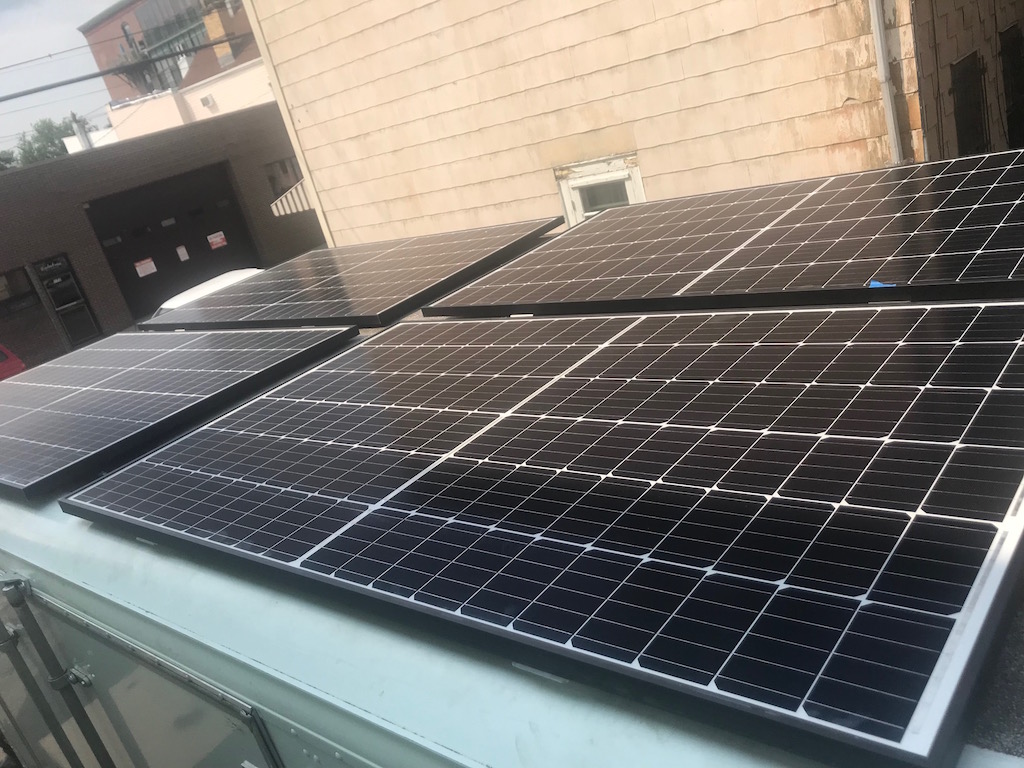 REC N-Peak Series 320 Watt Monocrystalline Solar Panels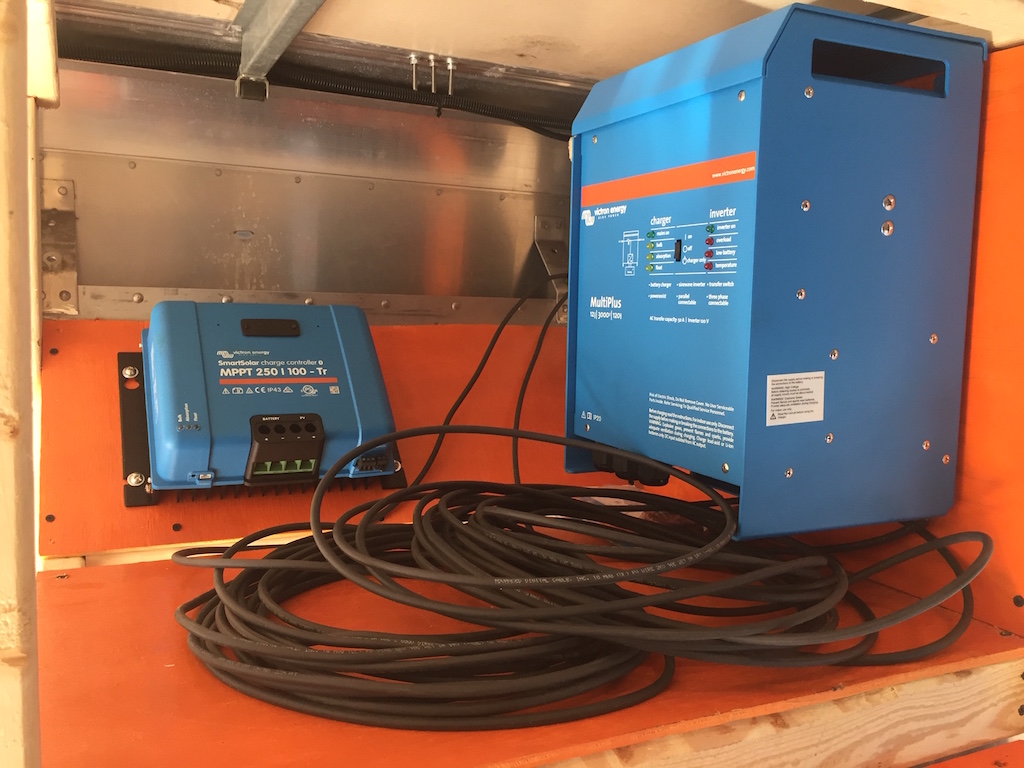 Victron MPPT 250/100-Tr Solar Charge Controller & Victron MultiPlus 3000 Watt 12 Volt Inverter + Charger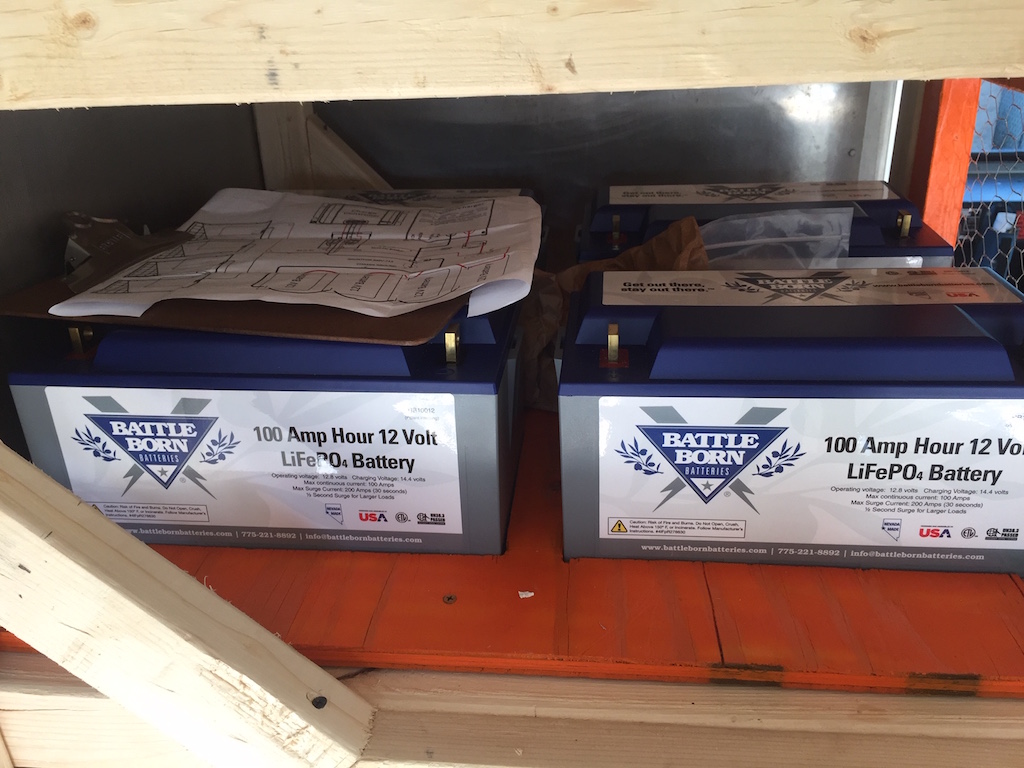 Battle Born BB10012 Lithium Ion LiFePO4 Batteries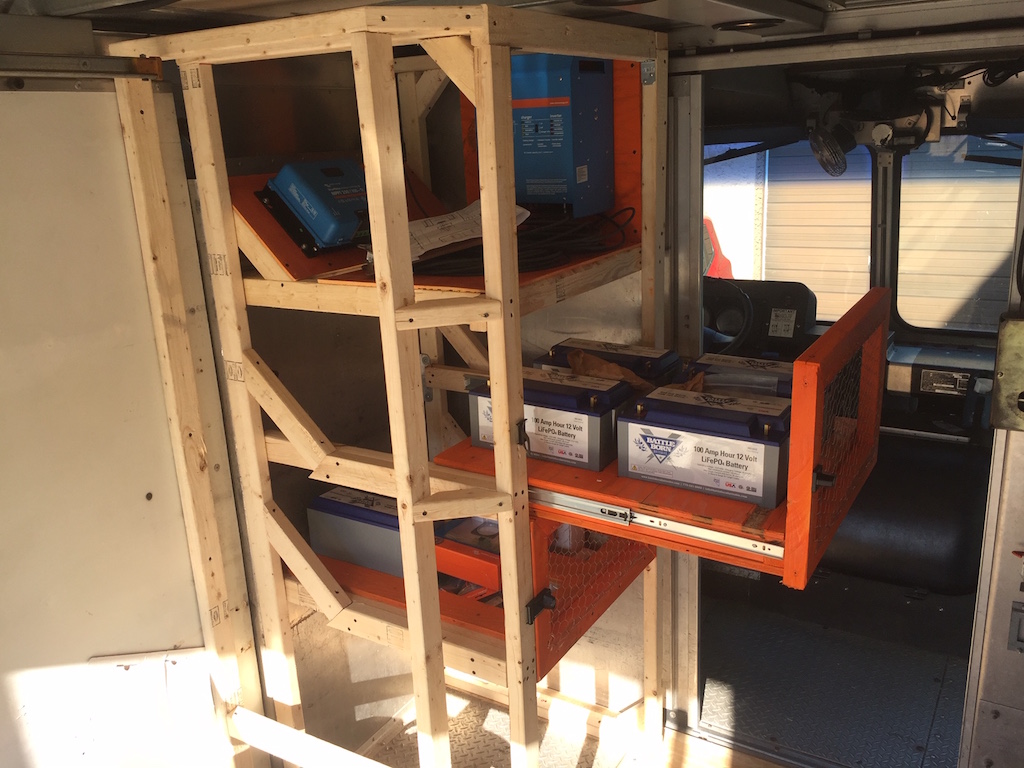 Custom solar component cabinet with slideout bays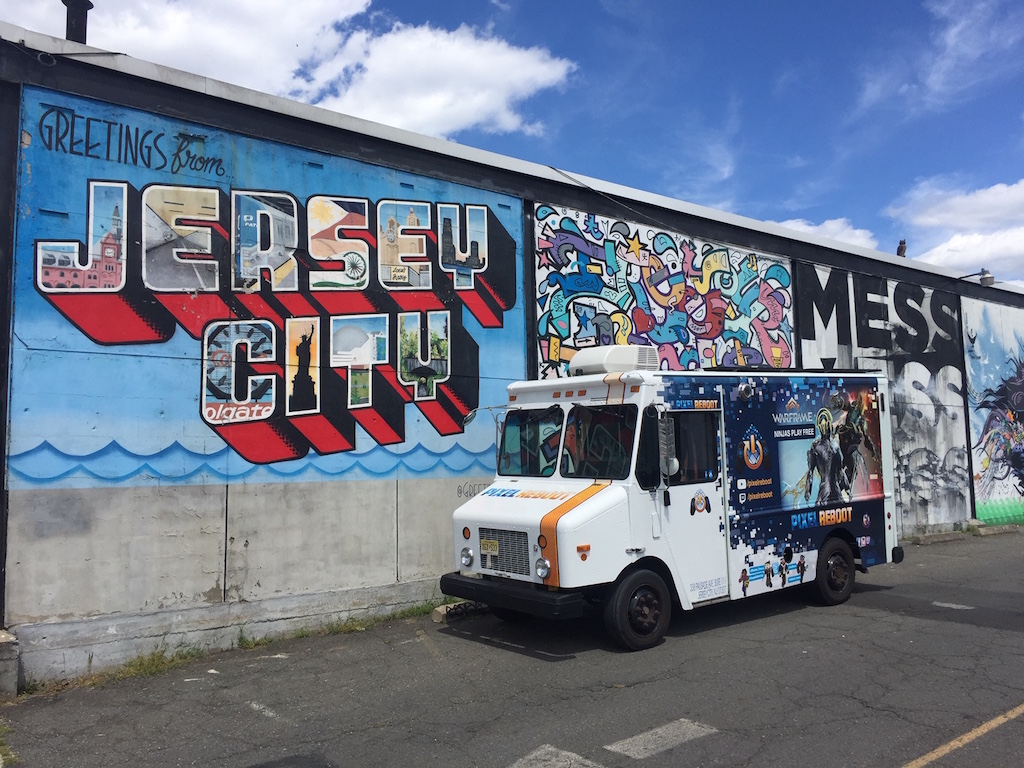 The "M.G.U." - Mobile Gaming Unit
Customer Feedback
It's always great to hear directly from the customer about their experience with our company. Feedback is highly valued, which allows us to deliver an even better product to the next customer.
How was the response time when you submitted an inquiry for a consultation?
Quick! James was great.
Were our prices competitive compared to other competitors?
Yes.
Do you think the free consultation provided value to you?
Yes, I could not have done this project without the help that James gave me.
How would you rate the solar system installation process?
Great! James worked with me on a lot of unknowns.
Overall, did Northern AZ Wind & Sun meet your expectations?
Definitely!
Our Take
Jesse contacted us with a unique application, converting an old U.S. Postal Truck into a mobile gaming platform. The expectation was for the solar power system to be sustainable with relatively high loads for several hours. We did this by putting as much solar power on the roof of the truck as was possible. The array is estimated to be able to create between 5-6.5 kWh/day. Power is delivered to the loads via a 3000W Victron Multi-Plus inverter/charger and with a 6kWh Lithium battery bank (600AH of Battle Born Batteries). Jesse is consistently able to operate his platform for the duration of his events. It was a pleasure to work with Jesse on this project and to assist him with his installation.
Solar Power System Components
Below is a list of components that were used in this system.
REC N-Peak Series 320 Watt Monocrystalline Solar Panel X10
Victron Energy SmartSolar MPPT 250/100-Tr Solar Charge Controller
Victron Energy MultiPlus 3000 Watt 12 Volt Inverter & 120 Amp Battery Charger
Victron Energy BMV-712 Smart Battery Monitor with Bluetooth
Battle Born BB10012 Lithium Ion LiFePO4 Battery 12V 100Ah X5
Solar Price Breakdown
System Cost: $8,758 (not installed)
Federal Tax Incentive: Qualifies for $2,627 U.S. Federal Tax Credit (if installed before 2019)