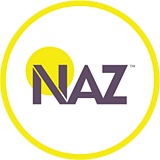 What Is It?
From system design, all the way through the life of your system, our team supports you. That includes system design, integration support, installation and configuration support, commissioning support, and even remote monitoring support!
What does that mean? Read more to find out!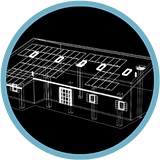 System Design
We work with everyone. From beginner DIYers to professional installers. Our team of Solar Application Engineers can solve the most complex design issues you can think of. Every project is designed for each specific customer, their power needs, their location, their preferences, and their budget. There are no cookie-cutter solutions to solar. We offer a variety of resources to help you, but you can always talk to our team at any stage of the process. Want to learn more about our System Design Services? Check out our System Design page!
Click Here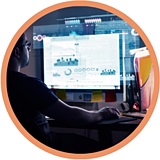 Grid Integration Support
The "plan set," created at the end of the System Design phase, is a crucial document required to obtain an interconnection agreement with the utility company and permit approval from your local AHJ (Authority Having Jurisdiction). To streamline this process, our team utilizes Greenlancer, a platform that assists in developing, reviewing, submitting, and obtaining approval from your local AHJ (additional fees may apply).
Want to learn more about Grid Integration Support? Check out our dedicated Grid Integration Support pages!
Click Here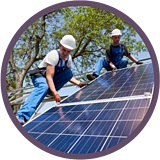 Installation Support
We offer support for every type of solar installation, as long as you purchase your equipment from us. Whether you are DIY and just want some input, or you are using an installer to complete the process, our solar engineers are standing by to advise and troubleshoot with you. Once the system is installed, we also offer assistance with the configuration process to make sure all monitoring systems are working correctly. If you'd like to learn more about the support we provide during the installation and configuration process, check out our installation Support page!
Click Here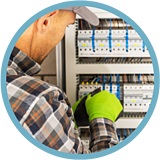 Commissioning & Activation
Once your system is installed and configured, you are ready to activate and start using your system. The commissioning process allows us to run through everything with you to ensure that you are comfortable and confident that it will perform well under your supervision. This is an abbreviated version of our commissioning process: Review all system connections for optimal energy flow and safety Review system design and confirm remote monitoring setup Test activation (turn the system on and ensure proper function) Troubleshoot as needed Final overview and confirmation; Once the commissioning process is complete and you are comfortable and satisfied that the system will accomplish its purpose, then we move on to activation!
Want to learn more about this process? Check out our dedicated Commissioning and Activation page!
Click Here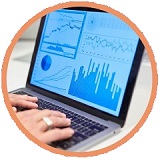 Remote Monitoring Support
When you purchase an inverter or ESS that has remote monitoring from NAZ Solar Electric, we can help you get your remote monitoring account set up so that you can take advantage of all of the available features as soon as your system is installed. There are specific requirements for this process that our team canhelp you navigate. We will help you customize your settings based on your solar power needs and goals. Following your system's setup and commissioning, our team is standing by for you. We are always on hand to help you understand and optimize the performance of your system. Want to learn more about Remote Monitoring? Go check out our page!
Click Here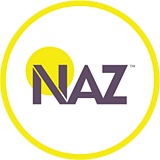 Why NAZ Solar Electric?
NAZ Solar Electric is a reputable supplier and distributor of solar equipment based in Flagstaff, Arizona, with a proven track record since 1979. For over 40 years we have designed systems and provided technical support for our residential and commercial customers across the US and beyond. Our passion has always been to take this natural, renewable resource and make it accessible. Need help with system design, financing, or support? Contact our team: sales@solar-electric.com, or call 1.800.383.0195.
Want to learn more about who we are and what motivates us? Check out our About Us page!
Click Here